---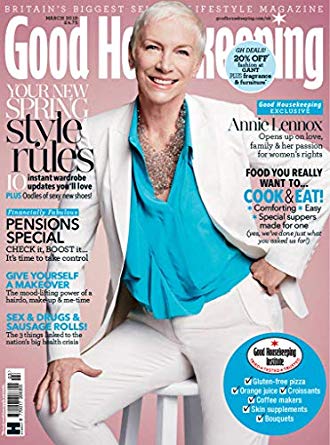 Good HouseKeeping Magazine Subscription Gift
£29.99
This subscription comes with a risk-free 30-day FREE period after which the subscription starts.
Newspapers and magazines may not include photos and other images.
In order to complete your transaction, we will share your order data (name, invoice address, order information) with the publisher or magazine vendor and circulation-auditing organization. We will not share your e-mail address without your permission.
This subscription will automatically renew until you decide to cancel. Amazon will renew on your behalf at the lowest renewal rate then available to Amazon.com customers at the time of renewal. We will send you a notification if the renewal price changes. You may change your credit card, address information or cancel your subscription before the renewal order is placed. If you cancel this subscription, we will provide a prorated refund based on the number of issues remaining.
---