Best Gin Gift Ideas
Whether you're stocking up for nicely planned summer events or cosy winter nights in, gin is a fantastic accompaniment for any planned, or unplanned, occasion.
Gin is great with a tonic at lunch, out in the sun and the grounding fruits of the many sloe gins available make for a delightful start, and finish, to any social activity. When it comes to going out and getting social, a gin based drink is always going to set your afternoon, or evening, up nicely.
Gins
Juniper berries create the gin we know and love, sloe berry is used in making the liqueur we know as Sloe gin. Sloe gin is made globally, and many festivals are held annually to celebrate, and drink, the local sloe gins on offer.
We've had this delightful Edinburgh gin on site since launch, it's a sweet Sloe gin with a beautiful raspberry infusion. This Edinburgh Raspberry Gin Liqueur will brighten up any evening. Click on any image for further product detail.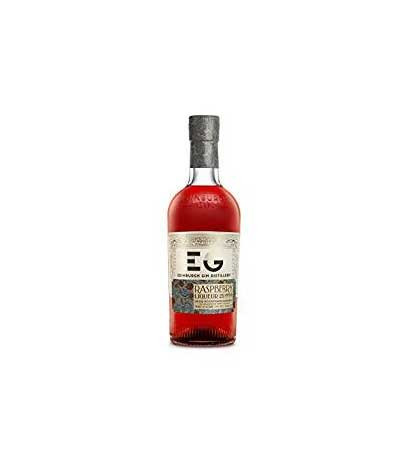 Gin Collections
Who wouldn't be happy to acquire gin as a gift, it's always going to be a winner. Check these and we'll sure you'll agree, there's gift gin material here.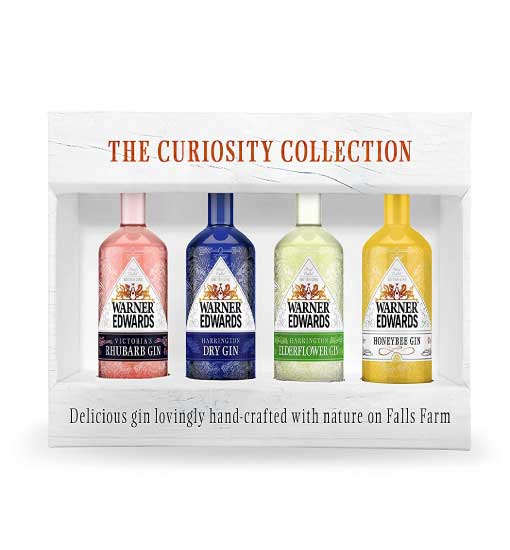 We've branded gin collections that'll keep the most hardened of gin fan happy. Each with their own particular take on gin, and how it should be enjoyed. So treat the gin lover in your life with any of these gin collections and we're sure they'll be grateful, you may even get to sample some yourself.
Making Gin
Do you know a budding gin maker who's eager to acquire more gin or learn gin making skills? Then we have a kit for that; Sandy Leaf's ultimate gin making kit. This kit can make eight bottles of botanical infused gin, everything you need to get started in gin making is in this box.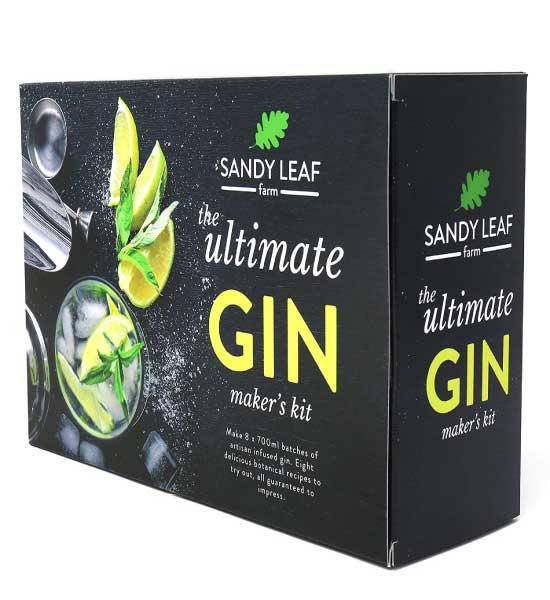 The added beauty of Sandy Leaf Farm's Gin Maker's Kit, is that it also comes with lifetime support from the gin experts at Sandy Leaf Farm. Any budding gin maker would adore this kit, get them it now.